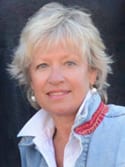 By Teri Williams
Each day should be meaningful, not just the holidays. Life is busy and the days fly by with little time to stop and think about the family and friends we love.
For me, the holidays should be more than spending money on unwanted gifts just because tradition tells us we must, and its quick. Also, I like feeling flush in January! Our family tradition is making gifts for the holiday.
In November, we choose names and become Secret Santas. Then, we set off thinking about our talents and the interests of the person we chose. Giggles happen, because you are never too old to have a secret, and you discover you have NO talent! Well, this year we found we have much talent in this family. Check out the DIY projects below, just maybe you find your next years inspiration.
Darby is a photographer and put together a Shutterfly photo album of last year 's life on Orcas with her kids and husband. What a great year it was, and fun to see all the adventure we had both on land and sea.
Jay loves to weld and made an awesome steel set of Orcas Island shaped bookends.
I had my son Cory to think about this year. He joined Permit Resources office and has begun to collect quite a collection of certificates, maps, contact lists, etc. which began to pepper the office walls. Well, what do you do with your saved wine corks? Make a wine cork board! Eastsound maps used as a frame – useful and artistic!
Randy worked all week making soap from lavender in my garden and some bunny "pellets" from the yard. Randy set out to melt and mold soaps and fire starters – apparently if you roast and wax bunny pellets you have a fire starter.
Monee made Gramma T and granddaughter Eleanor matching aprons. Let's get cooking!
Creativity, finding we each have talent, really thinking and focusing on your receiver and putting thought into your gift gives a depth to the experience that "home made" just can't describe. It's creates time spent together without being together. Gotta love that!