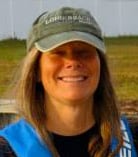 By Mary Ann Sircely
Blue water, blue sky, bright sun and wind in my sails. Anchoring out, rocking to sleep with the gentle motion of the sea. Waking to a gray misty dawn, busy birds, seals swimming past. Is this a dream? Yes – a dream come true.
Several years ago, when I envisioned myself living on Orcas Island, sailing was an integral part of the picture. I longed for my own boat and the opportunity to cruise around and explore the intriguing coves, bays and islands of the San Juans and beyond.
When you combine a rusty sailor, a boat needing work, and countless obstacles, you'll understand how difficult it's been for me to actually leave the dock and begin my journey. Then dear friends stepped aboard.
Teri Williams and Jay Fowler were determined to take me sailing. They answered countless questions, made sure I had all my safety equipment on board, and helped me tend to practical issues. After the Labor Day crowds departed, we planned an overnight cruise to Blind Bay. The weather was perfect, and I sailed out of West Sound with the best crew ever.
Winging it toward the channel, we sailed my 22' Catalina to Bay Head, where we picked up Teri and Jay's sailboat, the Blue Pearl. Then we motored over to Blind Bay, dropped anchor and rafted together for the night. Jay set two crab traps and we rowed over to explore Blind Island, enjoyed a wonderful dinner and watched the sun go down.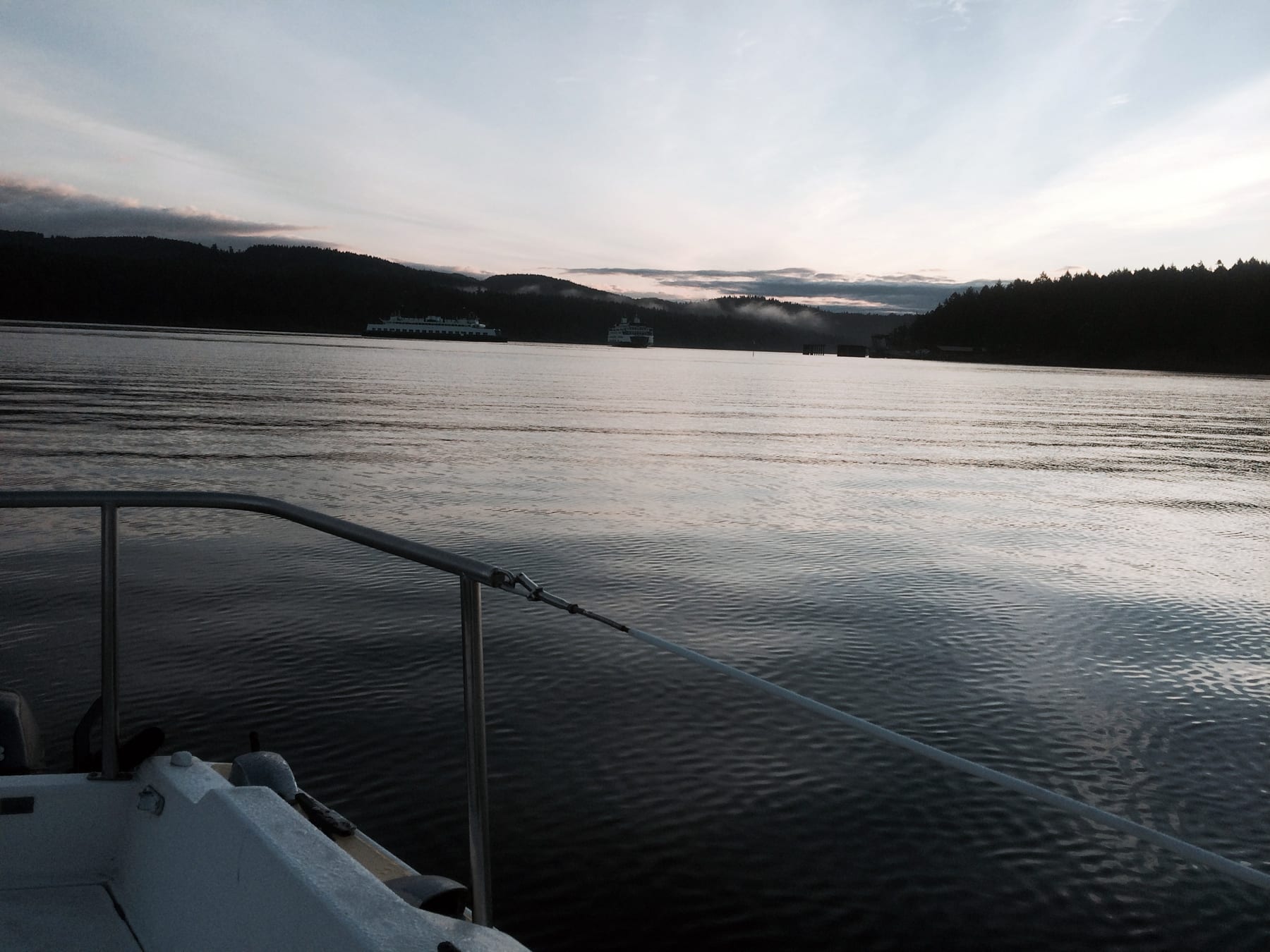 I peeked out of the companionway as dawn broke with a soft, filtered light illuminating Harney Channel and Blind Bay. Clouds streaked the early morning sky. The inky water was flat, almost glassy save for tiny ripples stirred up by the light breeze. Two ferries changed places at the Shaw landing, barely visible in the morning mist. This delightful view can only be seen from the water, and I soaked it all in.
Filled with coffee, fruit and Teri's Coffelt Farm bacon and egg sandwiches, and tending a bucket of crabs, we motored to Bay Head, where Jay docked the Blue Pearl. (I was getting plenty of important docking practice.) Skirting a ferry at the landing, we entered West Sound and had a glorious sail, tacking back and forth across the bay toward the marina, all the while adjusting sail trim and customizing the boat to suit my needs.
This is not my first dream realized on Orcas Island, and it won't be the last.
What made this trip even more special is our deep friendship and Teri and Jay's incredible generosity – they knew how much this maiden voyage would mean to me, understood how they could help in so many ways, and in their calm, collected and competent manner, helped me build knowledge, skills and confidence.
With so many places to see, and so much to do, we're planning our next trip. Let's go!