By Teri Williams
I am always looking for a new spin on a traditional holiday meal. While reading through my new Rodale's Organic Life magazine, I came across this Pickled Cranberries recipe and seasonal Kale Salad. Pickling is super easy, with very few ingredients and results in a big flavor with many uses. I sealed several jars of the pickled cranberries and will give out as hostess gifts throughout the holiday season. And if you come to my house over the holiday season, you most likely will be served a fresh cranberry cocktail and a side of healthy kale salad!
Pickled Cranberries (makes 2.5 cups)
Note: Always use fresh organic cranberries.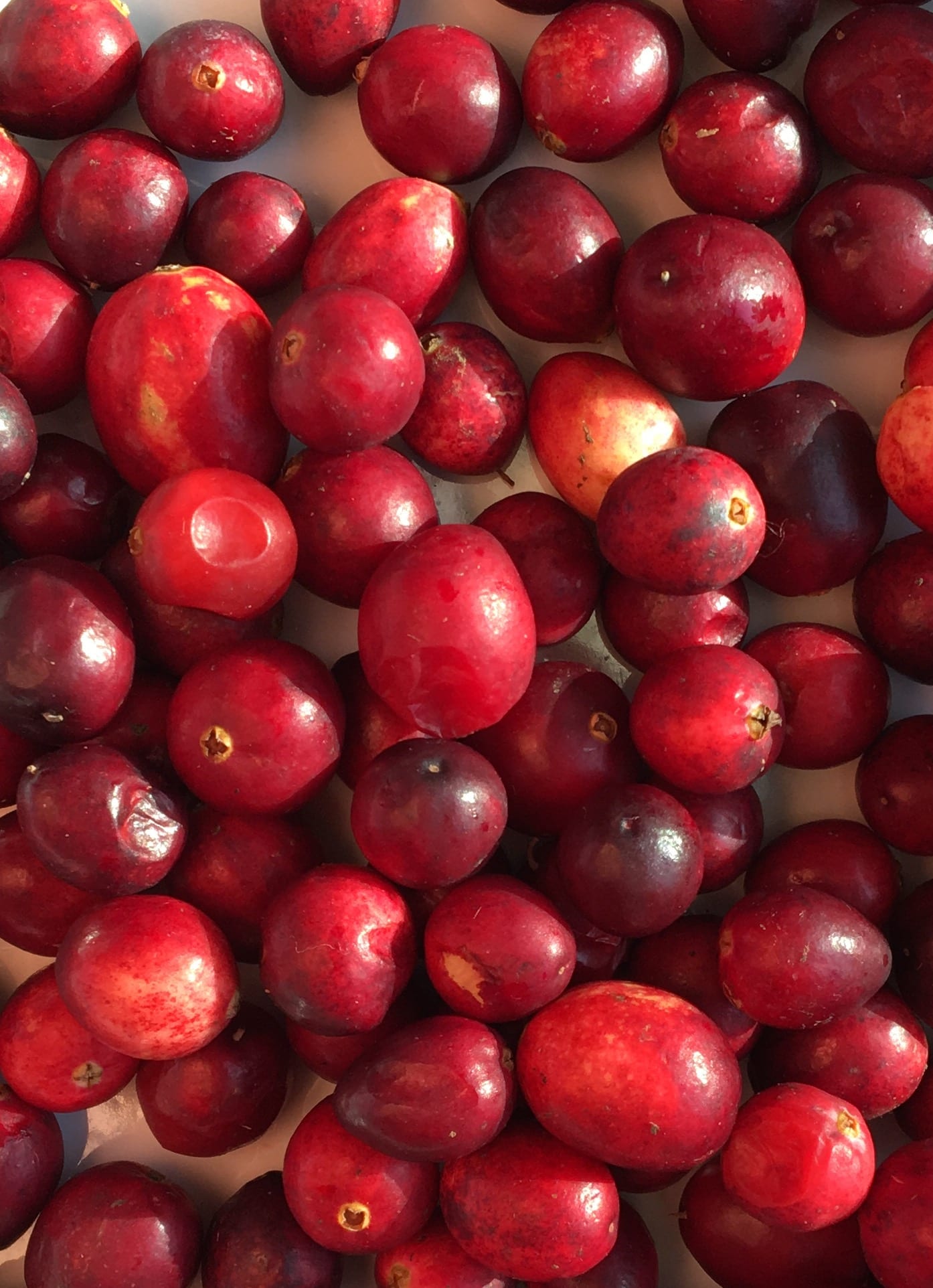 In a medium saucepan, combine 3/4 cup sugar and 1-1/2 cups of red wine vinegar. Tie 1/2 tsp. of coriander seeds and 1/2 tsp. peppercorns in a square of cheesecloth and add to the pan. Bring to a boil over medium heat, stirring until sugar dissolves.
Add 10-12 oz. fresh or frozen cranberries and bring back to a boil. Lower heat to a simmer and cook until skins begin to split, 2-3 minutes. Let cool in saucepan, remove and discard spice sachet, and transfer cranberries and liquid to a jar. Refrigerate in sealed jar until ready to use. Pickled cranberries will keep for a few weeks; or process to seal according to canning practices.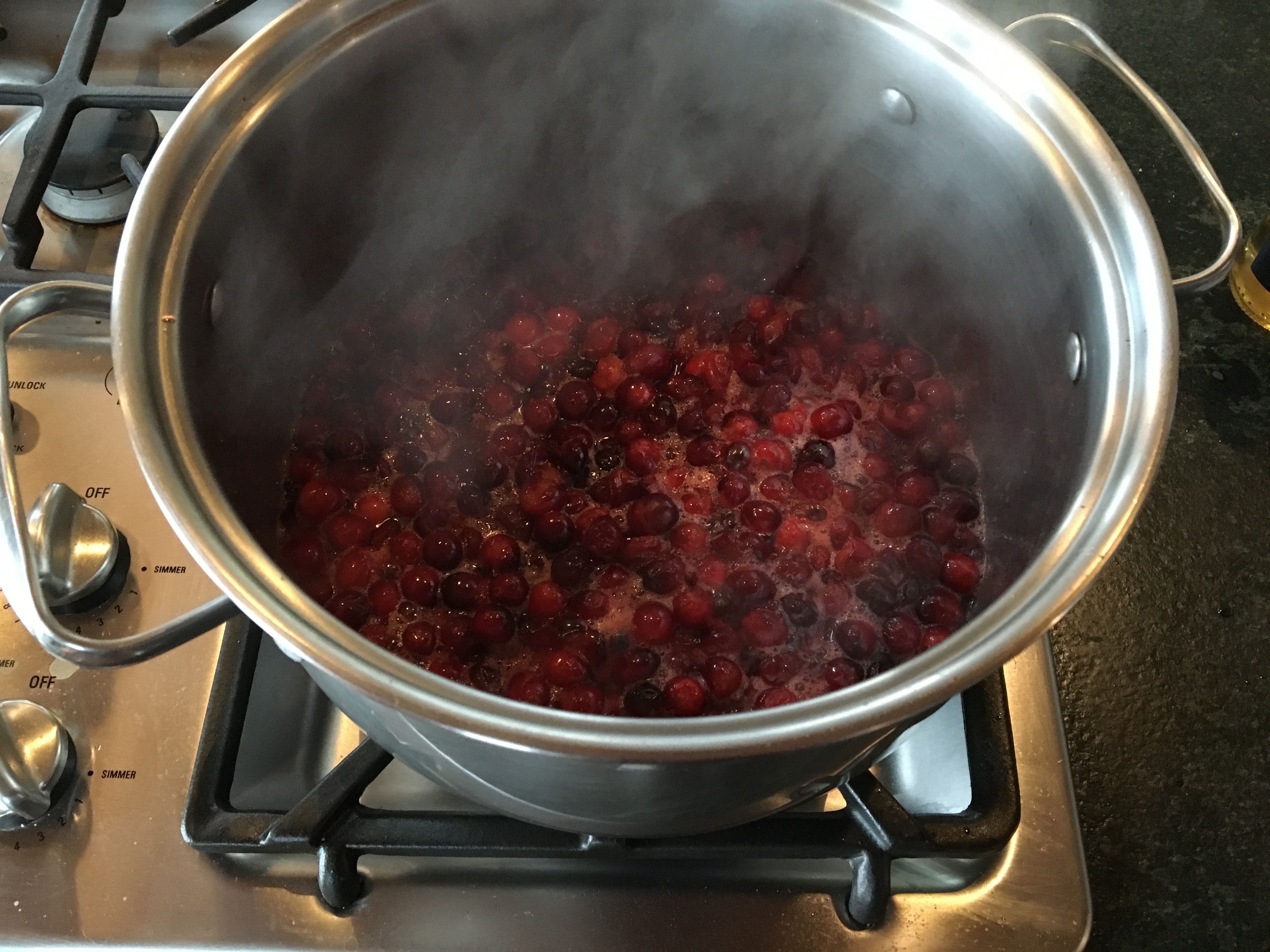 The liquid can be strained to use in cocktails, and the pickled cranberries can be tossed into salads and stuffings.
My favorite easy hors d'oeuvre is as follows:
Slice baguette into 1/4-inch slices (may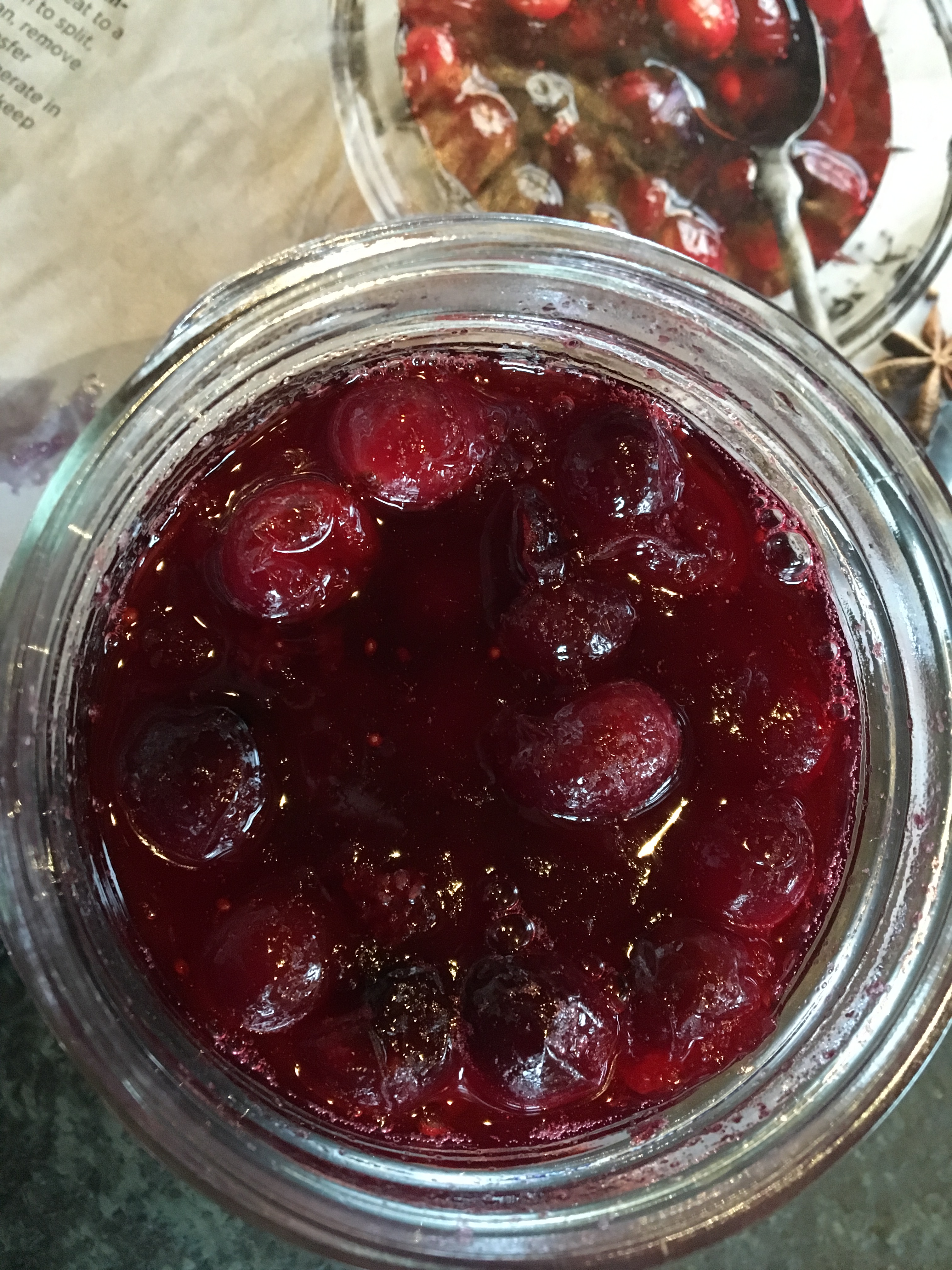 toast or leave soft), top with your favorite ricotta cheese, place a dollop of pickled cranberries and finish with a drizzle of honey. A sweet, tart, smooth and tasty treat in minutes!
Kale and Wild Rice Salad
1/2 cup cooked wild rice
1/2 tsp. salt
1 medium shallot, finely chopped
1 Tbsp Dijon mustard
Fresh ground black pepper
3 Tbsp. liquid from pickled cranberries (see above recipe)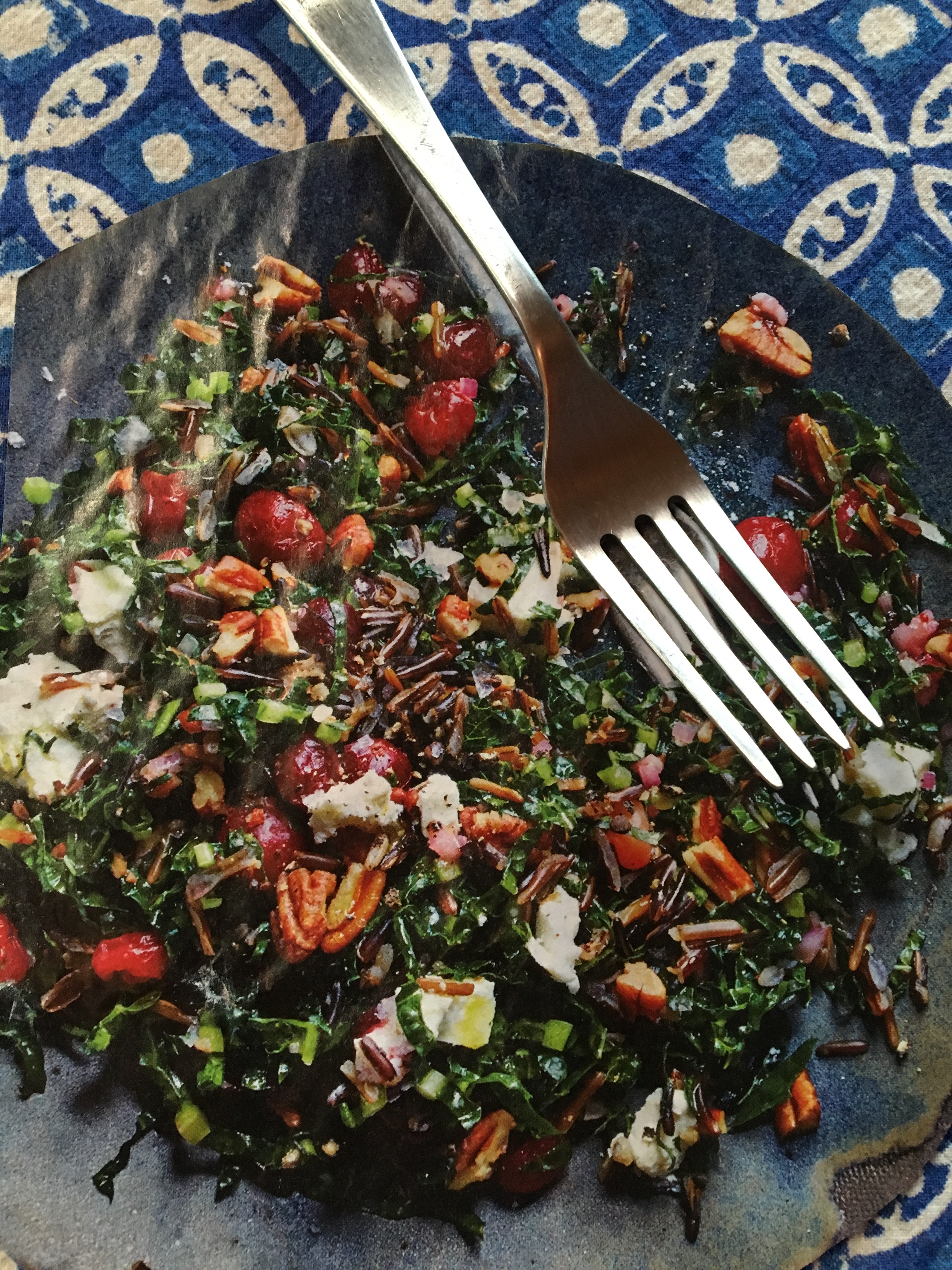 3 Tbsp. extra virgin olive oil
1 bunch kale, stemmed and shredded into thin ribbons
1 cup pickled cranberries, drained
1/2 cup goat cheese, crumbled
1/2 cup toasted pecans, coarsely chopped (can use walnuts)
In small bowl stir together shallot, mustard, pinch of salt, pepper and pickling liquid. Whisk in oil. Pour half the liquid, adding more as needed, and use your hands to massage into kale for 5 minutes.
To serve, lightly toss with rice, cranberries, cheese and nuts. Serve as a side dish or add chicken or salmon to create a colorful and satisfying main dish.
Happy and Healthy Holiday Wishes sent from my family to yours ~

Save
Save
Save
Save
Save
Save
Save
Save
Save
Save
Save
Save
Save
Save