By Teri Williams
I look forward to pickle camp each year. Friends and family gather to share stories and the thrill of scrubbing cucumbers and peeling garlic.
There are also plenty of laughs and good food enjoyed by all as we sit back at the end of the day and get that warm feeling about what we accomplished, and begin to start counting down the calendar days until Thanksgiving, when the first jar is popped open and pickle camp comes back to life, one jar at a time.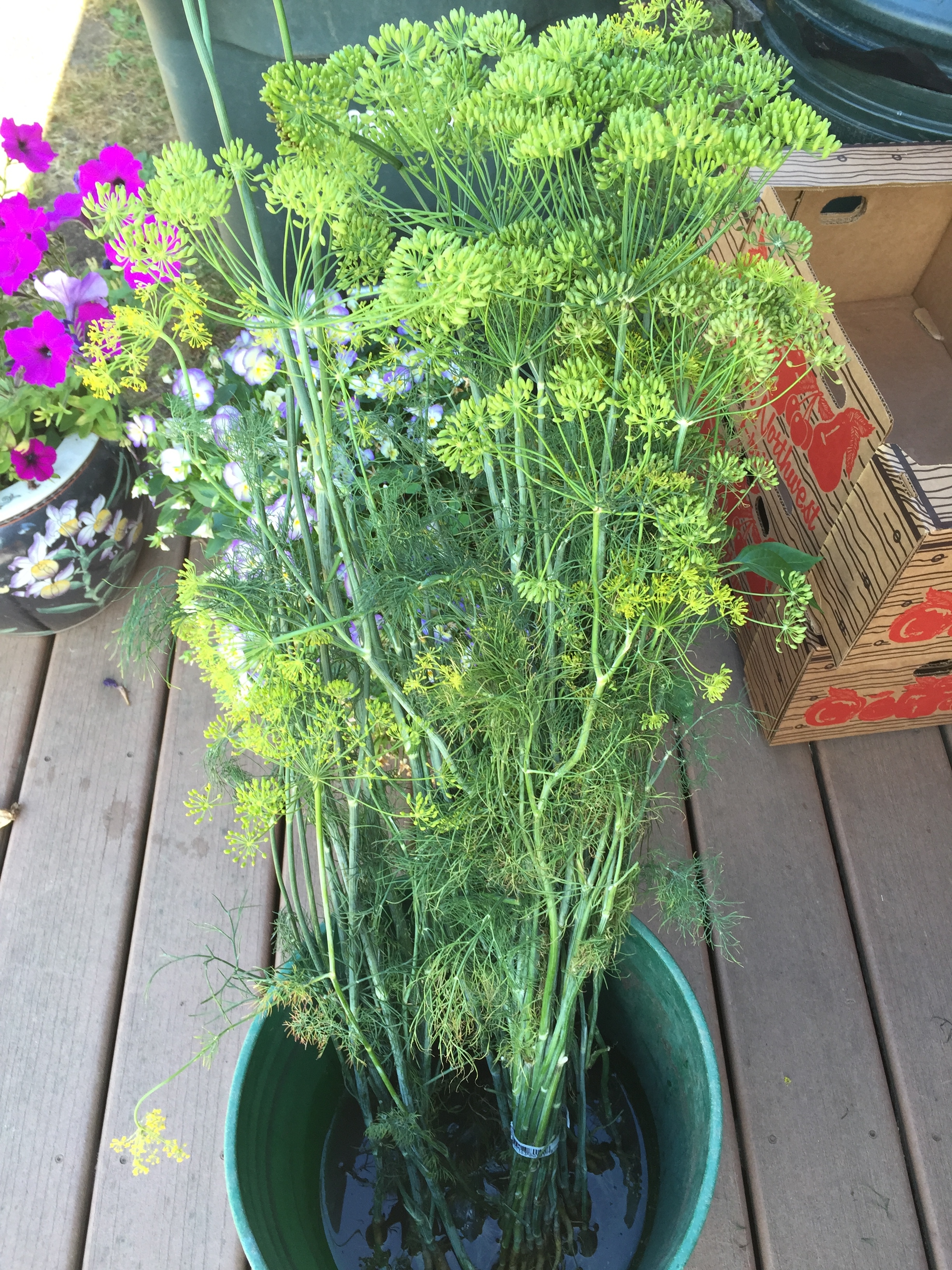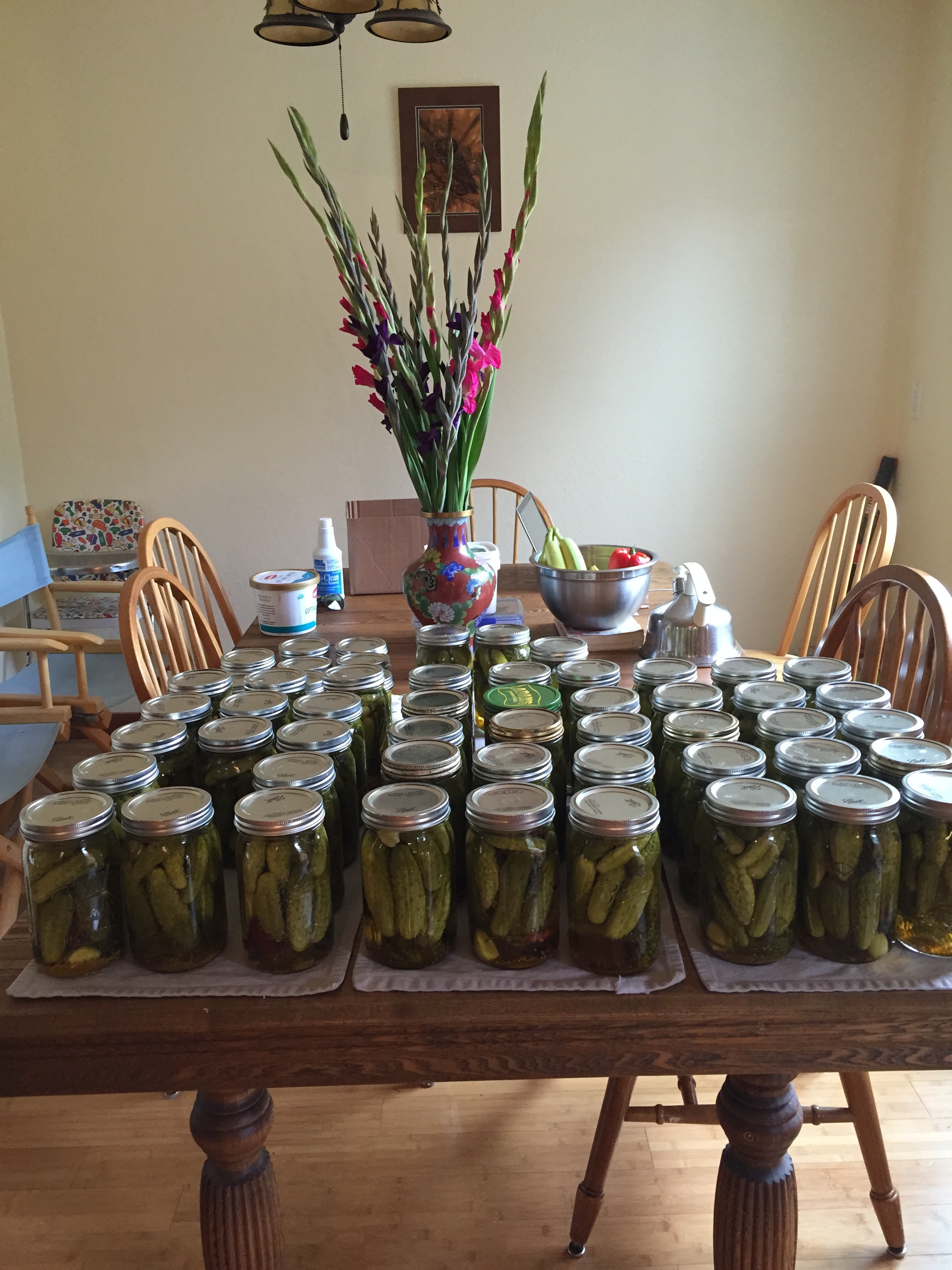 ELSA'S PICKLES
Place the following in the bottom of a quart canning jar:
1 head of dill
2 cloves of garlic
½ tsp mustard seed
1 red chili pod
¼ tsp turmeric
4 whole pepper corns
As jars are being filled, another garlic clove, red chili or a pinch more of dill can sneak into the jar, making the recipe really just a guide line.
For 7 jars, in a sauce pan heat:
6 cups vinegar
7-1/2 cups water
1 cup kosher salt
3/8 cup sugar
Place cucumbers in jar standing on end, pack tightly. Fill jar with vinegar liquid mix, place canning lid on top and screw lid on tight. Place into a water bath canner (water should cover top of the jar) and bring to a rolling boil. Process for 15 minutes. Do not open until Thanksgiving.