Posted by Teri
We've had such a mild start to our fall/winter season it has left many of us cleaning the garden in late November early December. I love the clean up and putting the beds to rest for the winter just as much as I enjoy the planting in the spring. The planning of the next season's bounty is always in my head any time of the year.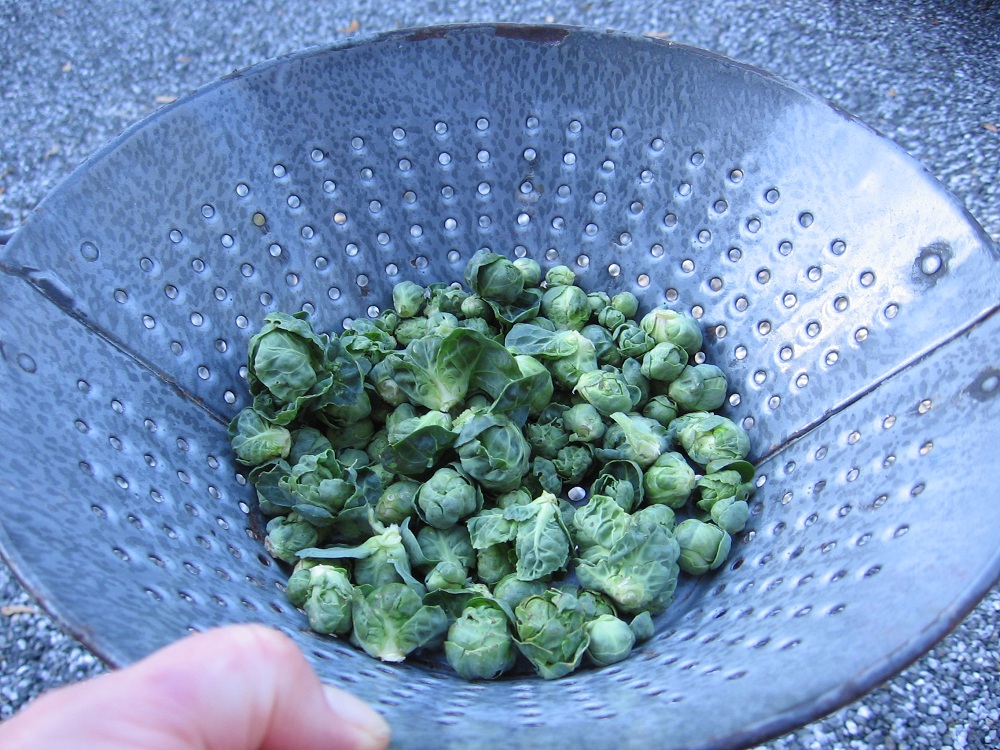 I love Brussels sprouts and had a large crop, almost by accident last year. This year I planted many starts, thinned and spread them throughout my raised beds and dreamed of roasted gems for Thanksgiving.  Well you can see here my harvest included a hand full of pea-size sprouts. Most plants had no signs of little cabbage heads popping out. What a disappointment, but I decided to cherish the one meal I would have. I sautéed these little guys in olive oil, garlic, salt and pepper and topped a bowl of quinoa with them-yum. I wish I had a bag full of thee sweet garden treats and I'll be picking next year's crop while they are still young. Always optimistic about the next years bounty!
Here is one of my favorite winter salads that includes Brussels sprouts. Enjoy 🙂
Winter Greens Salad with Sunflower Seed
 1/3 c. raw sunflower seeds
1 Tbsp whole grain mustard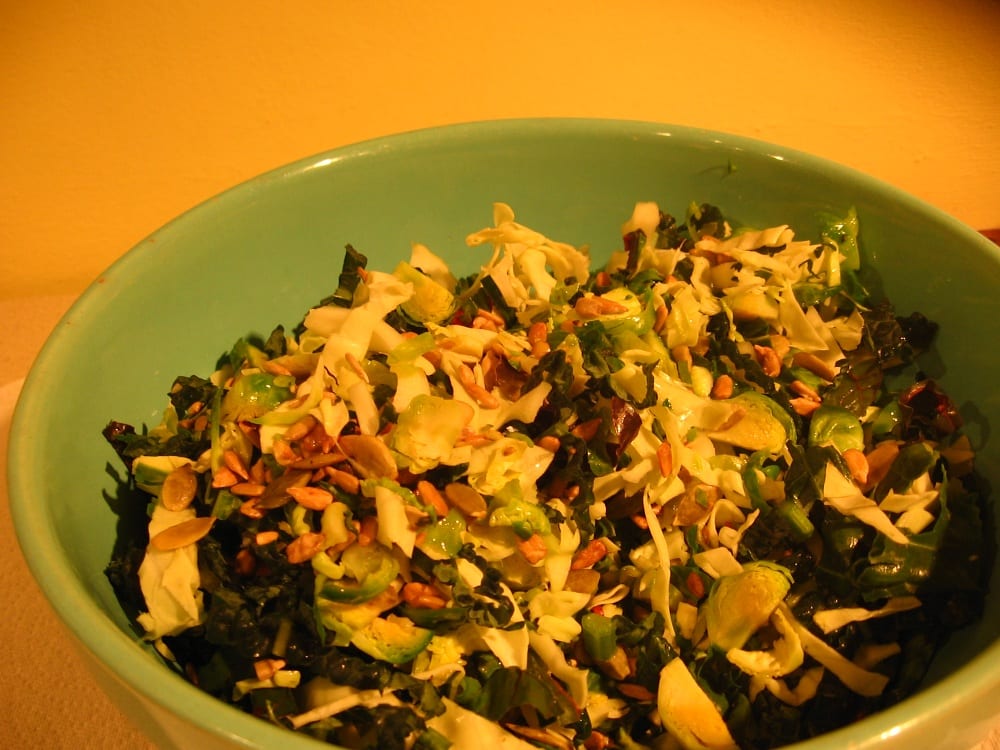 3Tbsp fresh lemon juice (1 large lemon)
¾ tsp salt
1 Tbsp pure maple syrup
2 tsp sunflower oil (can use a good olive oil)
½ pound Brussels sprouts (can be raw or sauté for a minute to soften crunch)
4-6 leaves of leafy greens such as Swiss chard, baby spinach, kale
(I've also added finely chopped broccoli and/or chopped apple)
Preheat oven to 375. Toast sunflower seeds (careful, this is usually where I burn somethingJ). Set aside to cool. Meanwhile stir mustard, lemon juice, salt and maple syrup together in a small bowl; whisk in oil until emulsified.
Thinly slice Brussels sprouts and leafy greens, toss together, add seeds and pour in dressing; toss to coat. Serve immediately.
Serves 4; total time 15 minutes.
You can play with maple syrup, salt and lemon juice to find your taste. If you add apples, they will add sweetness. I've also added other favorite seeds.
Looking to enjoy the simple life on beautiful Orcas Island?
Contact T Williams Realty  – we'll help you find your way home.