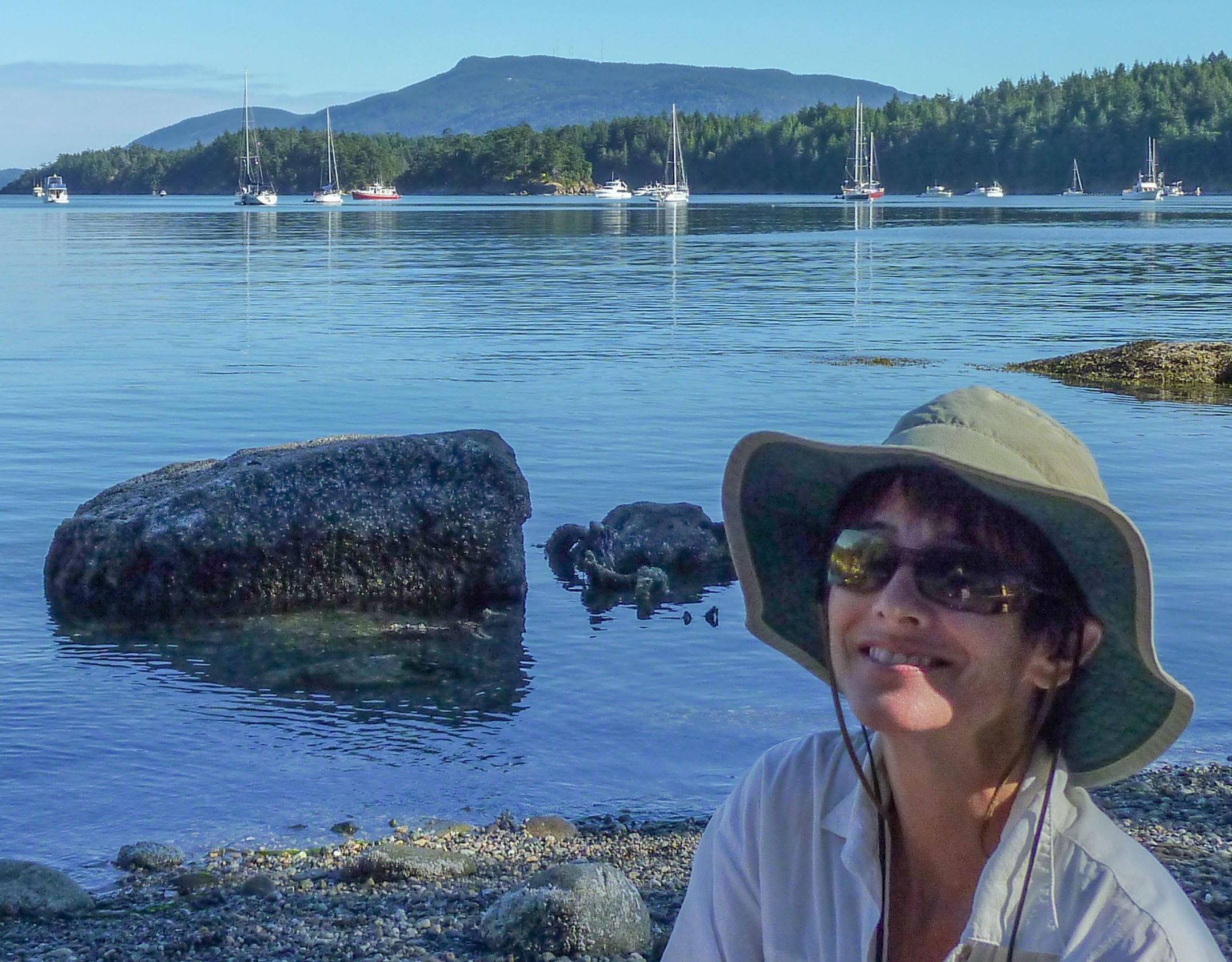 Posted by Sandi Friel
Last summer I listed and sold a property in Crow Valley on Quick Three Beers Lane. I was tickled by the creative address, and as a bird lover I knew right away the name had nothing to do with a cold brew. Quick Three Beers is a birder's phrase for the three-beat song of the elusive Olive-Sided Flycatcher, my favorite feathered summer resident on the island (click here to hear the song at Cornell Lab of Ornithology).
These remarkable birds fly from as far as South America each summer to nest in northern places such as Orcas Island. As soon as they land, their mating calls begin. If you've spent any time here in May through August, you've certainly heard them. Actually spotting one, though, is a challenge. The Flycatcher perches high in the tree tops, and its camo colors make it all the more challenging to find.
It took a few summers of living here before I caught a glimpse of my first O-S Flycatcher. I followed the sound through the woods and waited for the bird to take flight, catch its snack and return back to its perch – a feeding routine it repeated again and again. The bird has a distinctive head shape, and I became successful at identifying it from a distance. But I wasn't able to get a really satisfying look. Until recently.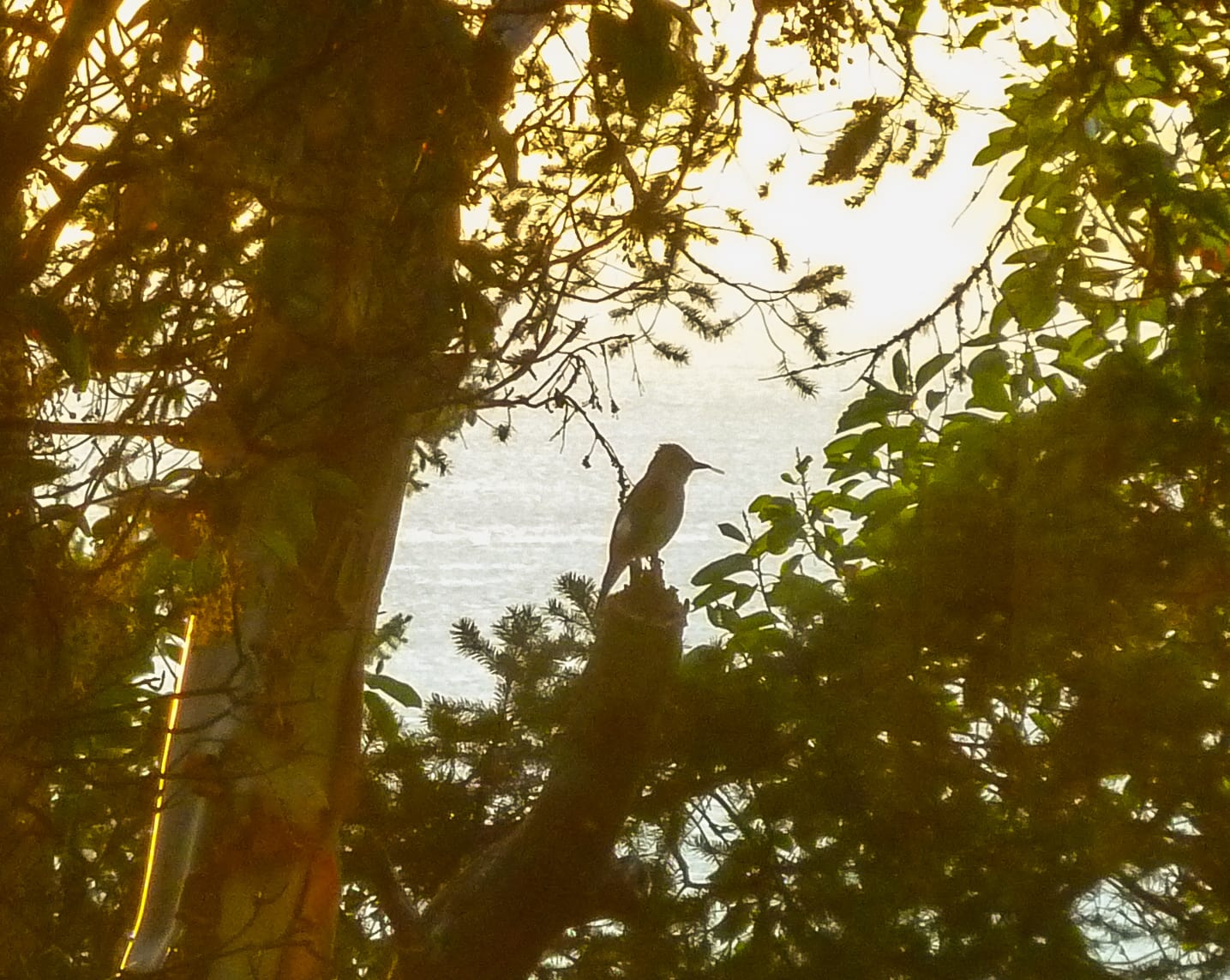 Situated at the top of a ravine and nearly eye-level with the upper canopy of the trees below, our living room is an ideal bird watching spot. Last week an Olive-Side Flycatcher claimed a nearby bare madrone branch for an afternoon of hunting, and I was thrilled to finally get closer to the bird I cherish.
We've kept a wildlife log for the last 11 years, marking the arrival and departure of migrating birds on our property along with other events in nature. Though the Flycatcher's numbers in the world are diminishing quickly due to loss of winter habitat, so far without fail, they arrive in May to nest on our property. Their mating calls signify the arrival of summer to me, and always make me smile.
Do you love birdwatching? The San Juan Islands are part of the Pacific Flyway and a great place to watch birds year round. Contact me to find your very own perch.