By Beth Holmes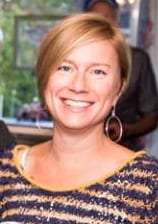 Breathe deep in 2015.
There are so many mental and physical benefits to deep, intentional breathing yet we forget. At any given moment, stop and notice your breath. Likely, you'll catch yourself taking short, shallow breaths or maybe holding your breath; happens to me all the time. Something as simple as one deep inhale makes such a profound difference for me and I just wanted to share.
Be excellent to everyone and don't forget to breathe.
Cheers,
Beth