By Sandi Friel
It's easy to get excited about the riot of color on Yellow Island, or the many cultivated flowers beckoning bees right now. But if you slow down, look down, and take notice, there's a miniature world in bloom too. Here are three often overlooked native beauties I found growing on our mossy knolls – all with very different growth habits.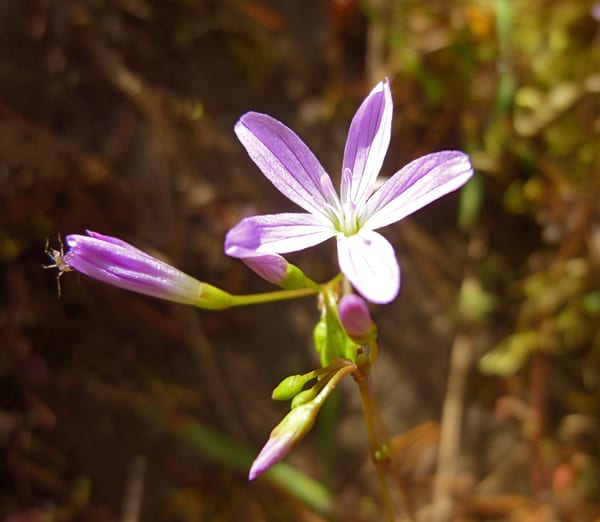 Littleleaf Montia | Montia parvifolia
This adorable mini succulent grows from a base of spreading rosettes, sprouting up tall thin stems which support delicate pale pink flowers May through July. The fleshy egg-shaped leaves are evergreen, sometimes with a reddish hue. Also known as Little Leaf Miner's Lettuce (although I'm not sure why — it doesn't resemble the Miner's Lettuce plant at all), it was named for the eighteenth century Italian botanist Giuseppe Monti. It likes moist areas and flourishes amidst mosses in rocky outcrops. One of my favorites!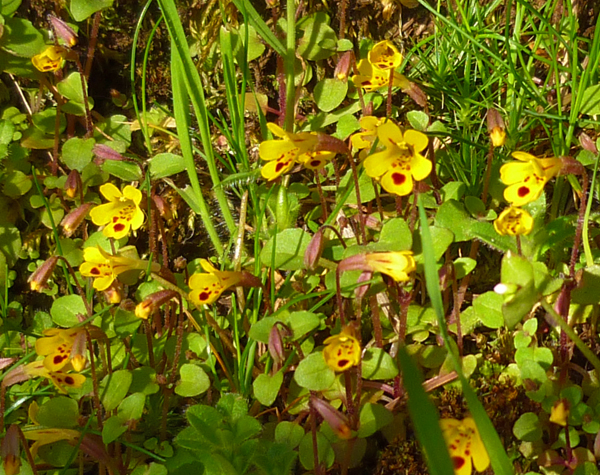 Chickweed Monkeyflower | Mimulus alsinoides
Get out your magnifier to appreciate this tiny annual.  The small striking flowers are intense yellow with a prominent reddish landing spot to guide pollinators. They are prettier and daintier than their name suggests; monkey flowers are named after the grinning ape-like faces of the flowers. Also known as Wingstem Monkeyflower, it grows to a max height of 6 inches and likes moist rocky ledges.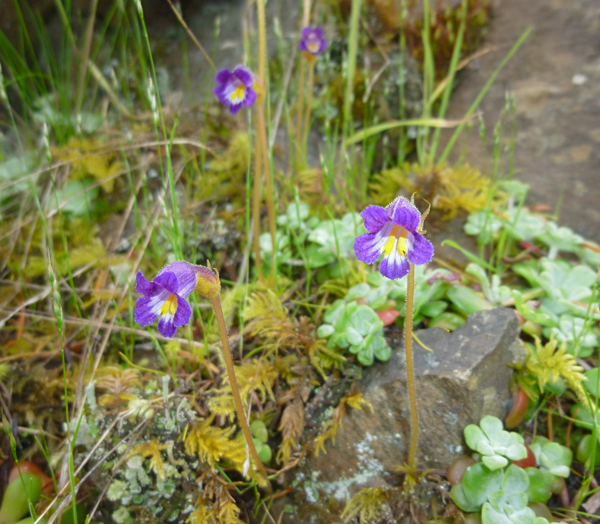 Naked Broomrape | Orobanche uniflora
Another harsh-sounding name for a delicate beauty! I discovered this intriguing deep purple flower growing in a limited area amidst stonecrops, which it parasitizes in our area. A single yellow-throated flower blooms on a "naked" stem without leaves. The genus name Orobanch, from orobos ('a clinging plant') and ancho ('to strangle') alludes to its parasitic nature. There's a British species that's parasitic on Scotch Broom.  Appearing briefly in April and May, it seldom grows over four inches tall.
These are just a few samples of our miniature native wildflowers worth appreciating. So slow down, and take notice!
Looking to enjoy the simple life on beautiful Orcas Island?
Contact T Williams Realty – we'll help you find your way home.